We help brands attract & acquire customers
Through creative strategy, performance-centered creative production and rock-solid media buying we help brands scale to new heights.
POV:
You know creative is your biggest lever for growth… 👇🏿
But you have little (or no?) idea of what types of ad creatives to test or how to draw meaningful insight from them… 👇🏾
You need a framework for creative strategy that drives growth 👇🏿
👇🏾 Here's where we come in
Creative research, strategy & production
Copywriting
Media buying
Testing
Optimization
Creative research, strategy & production
Creative optimization
We support your in-house marketing team with performance-driven creative services.
A few stores we've helped grow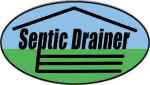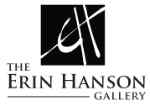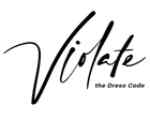 Established Merchants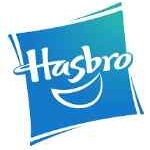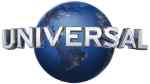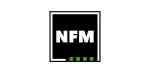 The eCommerce KPIs we recommend you measure
eCommerce growth is closely tied to the numbers. After years of working to drive profit for our clients we've found these four metrics to be the best eCommerce PPC management KPIs to live by.

Benefit:  Maximize spend on the most profitable products and troubleshoot the ones that are under-performing.

Benefit:  Understand the cost to acquire a new customer.

Advertising Cost of Sales (ACOS)
Benefit: Get the big picture on how your advertising is performing.

Benefit: Learn how much value is driven by retention and compare with the cost of acquiring a customer.
Tailored services to maximize your growth
The entire founding principle of The Peachy Company is to create an agency that could effectively help eCommerce businesses achieve profitable, sustainable growth.
To maximize your potential for profit we've developed a list of core services that seamlessly integrate with our eCommerce PPC management service, all around the concept of driving your growth.
These exist to support and expand upon your eCommerce PPC management.

Unleash full scale and incomparable reach with social advertising.
Increase the value of every click driven by advertising.

Maximize customer retention and LTV.
A few stores we've helped grow






Established Merchants


Retail Giants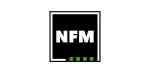 "We've just heard back from our guys; they are hiring more workers and buying more stock and they will be set up to handle more traffic. Wow! What a crazy ride this has been! We're ready for it! Max that budget! "We're very excited, and we thank you for pushing us forward. This is a great partnership. "
"I have only sold 2 (decks) prior... BUT THIS WEEKEND—we have taken in 7 orders for a total of 444 decks—yes 444 decks!!!"
"So whatever you are doing—I'm ready to double down!"
"Thank you so much for everything you have done for our Google campaign.
"You have been BY FAR the best Google Ads account service that I have used. I saw results just like you said I would, and results have increased more and more each month."
Work with the social advertising agency that will drive your profit
We start with a free 1 on 1 eCommerce growth call to help you understand how to achieve sustainable growth, and to find out about your goals and how we can help you achieve them.
In this ~1 hour screenshare you'll learn:
Why you're struggling to increase ROAS
How to increase sales volume
Ideas you've never even considered for massive growth
The answer to any questions you have about your account
It's free and there's no obligation so let's get you booked